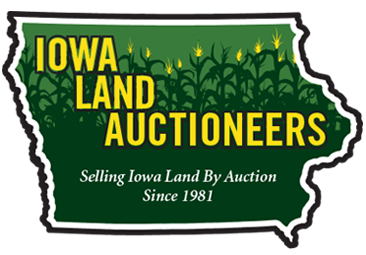 About Iowa Land Auctioneers?
Darwin Adams
Darwin began his auction career in 1960, has conducted thousands of auctions, with his first parcel of Land sold by auction in 1981. Throughout the 1980's, Darwin trained auctioneers as a Sr. Instructor at the Reisch American School and International College of Auctioneering. After 52 years, Darwin retired in 2012 and now devotes his time to Iowa Land Auctioneers
Damon Adams
Damon graduated from the International College of Auctioneering in 1987. Damon grew up in the auction business along side his father and received lifelong training in the auction profession. As a business owner, Damon maintains a reputable track record of honesty and a passion for service among his customers and peers.
Tyler Adams
Tyler is a graduate of the World Wide College of Auctioneering and began his auction training at a young age working in the family's auction business. Tyler holds a B.A. degree from Iowa State University, maintains a reputation centered around honesty, superior customer service and attention to detail.